When my children were young, we didn't have parental control apps. They were always supervised online. Or so I thought. But my control didn't last long. I once left my children in front of an innocent singing pumpkin on an internet video site to grab some snacks. When I got back, they were horrified, watching a scary slasher video that had automatically started to play when their video ended.

The hard reality is: Children see things they shouldn't see all the time, and as parents, we can't even predict when they might be exposed to something they aren't ready to see. If it's time to put some controls on your children's access, you're in good company.
In this article we'll cover:

👥 See Who Your Child is Interacting With Online 
Parental control apps like Qustodio come with an array of features to protect kids. You can see your children's social media accounts, so you'll know who they're friends with and who they're contacting on the apps. You can even monitor messages within apps to guard against inappropriate content and protect your child's online reputation.
Qustodio: Parental Controls
When your parental control apps let you set limits and blockers on their social media, you'll know that your vulnerable children won't fall victim to online predators or faux princes alike.
🗣 Reduce the Risk of Cyberbullying 
Bullies used to thrive on playgrounds beyond the teacher's supervision. And bullied students escaped their tormentors when they went home. Not anymore. With the rise of social media, cyberbullying has become a concern for many. Parental control apps help restore more oversight in places where bullies think there's no adult control. 
When your child is bullied online, you can:
See bullying instantly

Act fast by identifying and blocking the bully

Talk to your child about what they can do to stay safe online
What do you get? Your child won't endure months or years of bullying without anyone on their side.
☀️ Get Kids Off Their Screens and Outside 
Solutions like Circle let parents manage how and when children go online on all their devices by setting up screen time limits. When your child maxes out on their screen time, they know it's time to put away the device and do something else. This can be a great way to encourage your child to get outside, meet up with friends, or do something that doesn't involve the screen. Your children then become conditioned to know when and how to ration their screentime, adding up to a balanced internet diet for your children.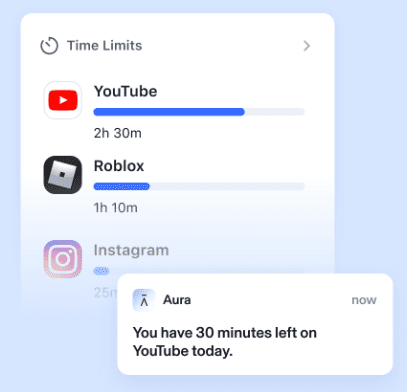 Aura Parental Controls Powered by Circle
More benefits? You stay in complete control. And your kids end up outside jumping on the trampoline or shooting some hoops.
🧭 Track Your Children Who May Have Special Needs
When we think of parental control apps, we think of them as monitoring websites and phones for inappropriate content, but some can help track your kids themselves, offering an extra layer of safety. 
GPS tracking is the core benefit for devices like AngelSense, which offers wearable devices popular with parents of kids with autism. They even include a two-way speaker with listen-in capabilities, so parents can not just monitor where children are located, but who they're with and what's happening around them.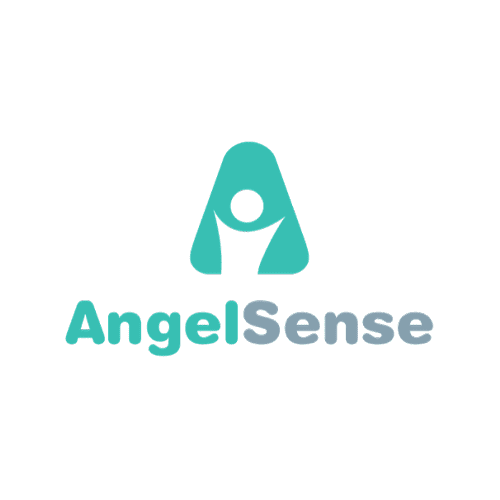 Angel Sense: Special Needs Monitoring
Other parental control apps focus on GPS tracking for a child's phone, and you can get notifications when they change locations. So, if you have older kids who are on their own at their after-school activities or at a friend's house, you'll always know where they are. 
The benefit: You won't need to wonder where they are if they're where they say, or who they're with. You'll know.
📺 Ensure Your Kids Are Only Viewing Age-Appropriate Content 
More than half of 11 to 16-year-olds have seen something inappropriate online, and most never went looking for it in the first place. Poor search results, misspelled words, and inappropriate pop-ups can intrude on our children at any time. 
With parental control apps, kids won't see content in any of the categories you choose, customizable for age and family values. That way, you're more intentional with what your children see and when they see it. 
The benefit? Fewer worried kids who are forced to deal with topics beyond their years.
Prepare today for peace of mind tomorrow.
Get occasional tips about keeping your family and home safe — delivered to your inbox.
Conclusion: Parental Control Apps Have Several Benefits
Parental control apps are a must for 2022, with tons of benefits to protect children from growing internet threats as we all spend more of our lives online. Get started finding the perfect one for your children in the Batten Marketplace.