Why You Need Aura All-in-One Identity Theft Protection Solutions
It's no secret that identity theft is a serious problem in the United States, and the pandemic has exacerbated it. According to the FTC Consumer Sentinel Network, in 2021 there were 5.7 million reports of consumer fraud, up 78% from 3.2 million in 2019. As a result, even more staggering is that consumer losses increased by  211%, from $1.9 billion to $5.9 billion. Because of that, fraudsters have shifted their focus from enterprises that spend millions of dollars to prevent this type of crime to the unassuming consumer who likely doesn't have similar safeguards in place.
Knowing that, Aura is on a mission to help consumers mitigate that risk from all angles. Best of all, Aura doesn't expect consumers to have an enterprise-level budget. That means they offer solutions starting as low as $13 a month. Batten tested Aura's All-in-One Identity Theft Protection and we are excited to share it with you.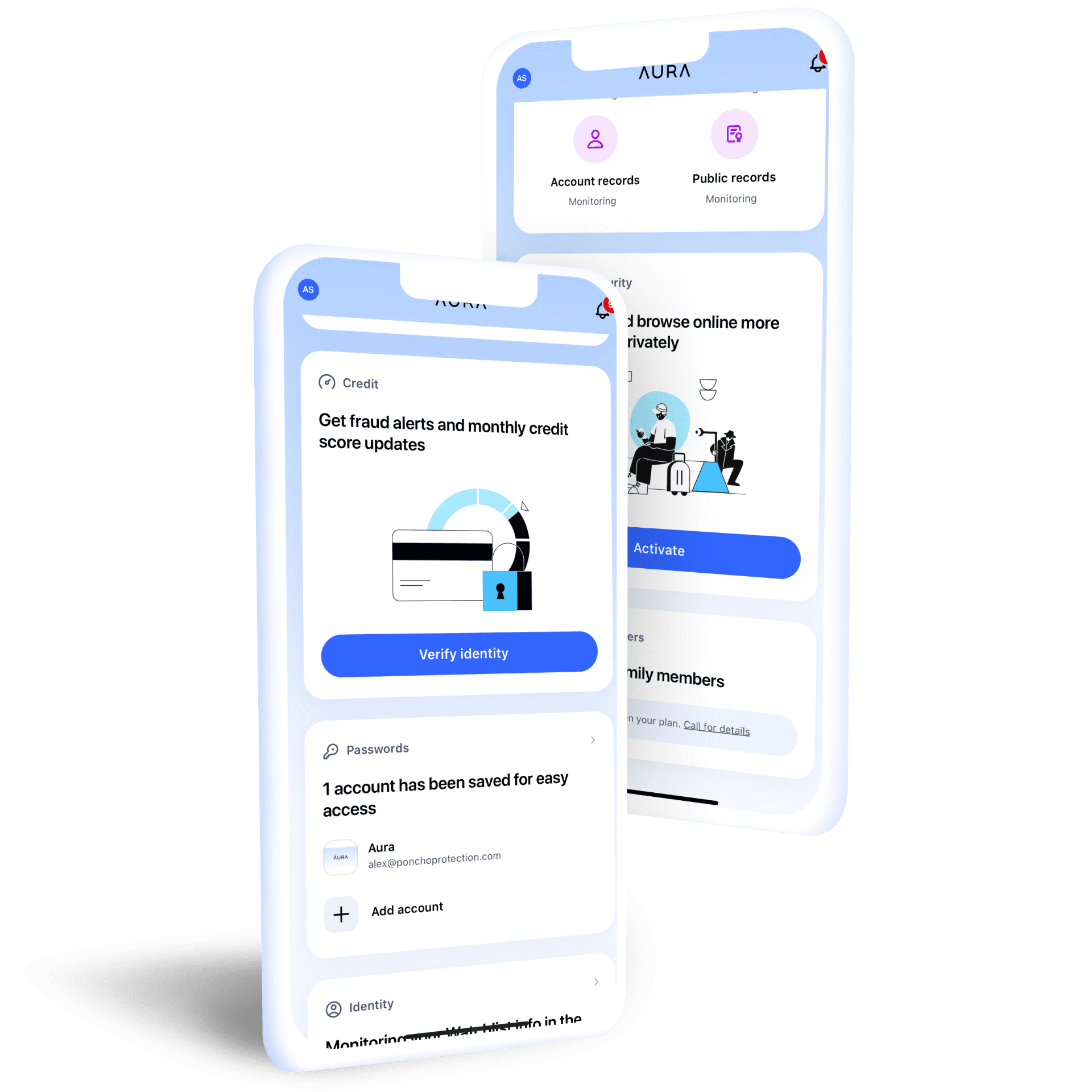 Quick Facts about Aura All-in-One Identity Theft Protection
Seamless Setup
The seamless onboarding and purchasing experiences are exactly what consumers expect from a modern technology platform. Often we review tools that still feel like they are from the early 2000s. However, Aura is definitely an exception to that. From landing on the page to reviewing dark web monitoring alerts, it all took less than five minutes and was intuitive to navigate.
We Think It Is Best For…
Aura All-in-One Identity Theft Protection is a fantastic solution for individuals, couples, and families looking for all-in-one protection in a single purchase. Subsequently, as someone with a partner, I found it convenient that there is a "couple" package, so I didn't have to purchase a whole family package.
What We Like About Aura All-in-One Identity Theft Protection
From the easy onboarding to the convenience of a one-stop portal for all your online needs, there is a lot to like about Aura. To start, the dashboard serves as a hub for all of your tools and account notifications. As you begin using the platform, there are subtle, easy-to-understand prompts to guide you through utilizing all the power Aura has to offer.
What We Don't Love About Aura's Solution
It took us a while to find something to dislike, but the malware protection solution is not currently available for macOS. It is entirely possible that it will be available for macOS in the future, so if you are a mac user and interested in this solution, continue to check back with Aura on their website.

What Makes It Stand Out
Truly ALL-in-One
What differentiates Aura is that they bring all the tools you should be using together into one solution. For example, as someone who uses a VPN, password manager, antivirus software, and identity monitoring tools, I loved having all of these wrapped into one product and one subscription. It made my cybersecurity system so much simpler.
SOC 2 Compliant
In the world of enterprise technology, SOC 2 is a crucial certification for service providers. It ensures that an organization has adequate systems and controls in place to protect your information. It is uncommon at the consumer level, so seeing that Aura was SOC 2 certified gave me an extra layer of comfort as I input my social security number during onboarding.


Solution Breakdown
Identity, financial and fraud protection: All of the Aura plans offer an annual credit report. In addition, Aura actively monitors key financial, credit, and personal information. It provides peace of mind by ensuring that you will get an alert any time something suspicious arises. In the event of possible fraud, Aura has a 24/7 support line where a dedicated case manager will assist you throughout the entire journey, through recovery or resolution. This is backed up by $1 million of insurance that covers legal fees and certain losses. Coverage includes:

Aggregate limit of insurance: $1,000,000 per policy period
Lost wages: $2,000 per week, for 5 weeks maximum
Travel expenses: $1,000 per policy period
Elder care, spousal care, and child care: $2,000 per policy period
Certified public accountant costs: $1,000 per policy period

VPN: Military-grade encryption and fast speeds lead the features of the VPN solution. It is a must for surfing the web or working on the road.
Password manager: The web browser extension available on Google Chrome, Firefox, and Microsoft Edge integrates password management seamlessly into your web browsing experience. Functionality is streamlined and integrating the password manager into your life is a must for security and convenience.
Antivirus: This is included in all subscription levels and keeps devices safe from malware, spyware, ransomware, and more. The antivirus solution is available for macOS, Windows, and Android. I really enjoyed this feature as it runs in the background and mitigates threats without requiring you to do anything.
Getting the Most Out of Aura All-in-One Identity Theft Protection
Pro tip #1: If you lose your wallet or purse, Aura will help you cancel your cards and assist in securing your information.
Pro tip #2: You can instantly lock your credit with a single click on the Aura platform. This restricts unauthorized access to credit and is easy to unlock when you want to open new credit lines.
Pro tip #3: The family plan allows you to add up to five members and offers huge savings for covering the whole family.
Prepare today for peace of mind tomorrow.
Get occasional tips about keeping your family and home safe — delivered to your inbox.
Final Thoughts on the Aura All-in-One Identity Theft Protection Cybersecurity Solution
In short, having a one stop shop for all of your digital security needs is a game changer. Aura did a fantastic job bringing all of the core digital security solutions under one umbrella and doing it in a user-friendly manner. The best part is the fair price. It makes tremendous sense financially if you are considering any of the one-off solutions that competitors offer. At Batten, we are all about covering threats from all angles and Aura checks that box on the digital front.
With that said, are you still not sure where to go from here? You can complete your purchase of Aura's All-in-One Identity Theft Protection through the Batten marketplace. If this all sounds a little over your head, Batten has teamed up with TDS, our cyber concierge, to provide customized solutions and white-glove service for your digital security needs. Click here to learn more and sign up for a free call to learn more.
Citations: Consumer Sentinel Network Data Book 2021 | Federal Trade Commission (ftc.gov)