In a world where the risks posed every time you log on increase by the day, cyber insurance should certainly be on your radar.

It can be a challenge to know what services to use to protect and cover yourself online because there are a wide range of solutions such as anti-virus software, ID theft protective services and even cyber insurance, but we're here to help. In this overview, we've chosen a trustworthy brand to review for cyber insurance services – BlinkSM by Chubb, and will take a deep dive into the features, benefits, drawbacks, and reasons why cyber insurance is necessary in the first place.
Hopefully, by the end, you will be able to decide if cyber insurance is right for you. So let's dive in and take a look at what Blink has to offer.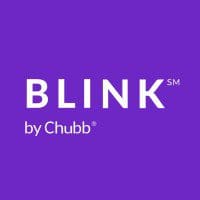 What Is Blink Cyber Security Insurance?
Blink Cyber Security Insurance is a specialized form of insurance that is centered around cyber attacks, cyber fraud, data breaches, and other ways you can be negatively impacted online.
Blink reports that these kinds of attacks are becoming more and more common, unfortunately, and they can have dire ramifications financially as well as threaten your privacy, home security, and even personal safety.
Having insurance that directly covers these kinds of modern-day issues is something that is becoming a lot more necessary for everyone.
Batten has covered and compared different cybersecurity platforms in the past, but while they can provide a lot of protection, there is always a chance of an attack or scam slipping through the cracks. So, today we are looking at another trustworthy option for your personal cyber security needs: Blink.
How Does Personal Cyber Insurance Work?
On a basic level, personal cyber insurance functions just as normal insurance would. Many forms of cyber attacks can have a financial or personal impact as people are scammed or extorted often for large amounts of money or personal information.
If covered by personal cyber insurance, you can insure yourself against such losses and other damages by filing a claim. Claims can be filed as long as it is an event or loss covered, depending on the terms of insurance you have.
This is something we will go into more detail about later in the review.
Why Is Cyber Insurance Protection Important?
No matter how smart and internet savvy you are, everyone is susceptible to cyber-attacks. You can have the best antivirus, VPN, and the best protocols and still be scammed by someone who catches you on a bad day.
In the past, we have looked at some of the best books on cyber security that you can read to educate and protect yourself.
We have also covered some of the best products you can use to provide even more protection for your online activities.
Even with the knowledge these books and resources provide, you can still be open to an attack in many ways.
As with all insurance, cyber insurance protection is something you hope to never need but never want to be caught without. As we mentioned, cyber attacks can be devastating to your finances and livelihood, so having insurance provides a safety net for attacks that can happen at any time to anyone.
Blink By Chubb Cyber Insurance Review
Blink is a Chubb company. Chubb is one of the leading names in cyber insurance and insurance in general. They offer a wide range of great services that are highly customizable depending on your specific needs. In the next few sections, we will go over some of what Blink has to offer you.
About The Brand
Chubb has a history going way back to 1792. Since then, they have grown and gone through many changes, and today they stand as one of the most trusted names in insurance worldwide.
When it comes to companies providing insurance, this kind of pedigree and reputation is always valued, and cyber insurance is no different.
Key Features And Benefits
If you visit the Blink web page, you will see they often use the analogy of an ice cream cone to explain what they offer. It may seem like a whimsical comparison, but it actually makes a lot of sense.
Essentially, the core concept is in how customizable it is. You can choose how comprehensive you want your coverage to be, and they represent each layer of coverage as a new scoop of ice cream on the cone.
Ultimately, Blink offers you the opportunity to tailor your coverage specifically around your business, personal use, unexpected expenses, and many other factors. Having this degree of power over your coverage is a huge selling point for us, and, what's more, you can get a quick and easy quote to see which combination is right for you.
Levels Of Protection
With Blink Cyber Insurance, you have three levels of protection that you can choose from. The levels get pricier the higher you go, but the terms also get more comprehensive. As with any kind of insurance, deductibles per form of cyber attack also increase the higher your level of protection, and these can be compared when you get a quote on their website.
It is ultimately up to you to decide if what you need is the more basic features of the base protection or whether you would benefit from their more comprehensive plans.
Pricing
Apart from the features and deductible rates offered, the pricing is naturally an obvious difference between the three layers.
You start with the Essential layer, which is typically $5.28 per month. With this layer, you are covered for up to $10,000 in potential damages.
Next, you have their Premium layer at $11.55 per month. This allows you up to $50,000 in potential coverage.
Finally, there is The Works at $18.67 per month. This plan allows for up to $100,000 in damages, making it the most comprehensive.
Ease Of Use
When browsing their webpage, you will see that Blink utilizes a breezy, intuitive format for conveying information. Their quotes are quick and easy to access, and all the basic questions are covered right off the bat.
Once on the quote page, you are given all the information you need to compare the various plans, and they're very open about what is and is not included. This allows you to make the most informed choice possible up front, with further customized details provided in their personalized quotes.
Customer Service
Purchasing insurance can sometimes be rather intimidating, so it's always a plus if you know you will be able to talk to a real human being that can help you. Luckily, Blink has a few ways that you can contact customer service.
Before you talk to someone, they have an intuitive Q&A virtual assistant that can help to answer various questions. Otherwise, at the bottom of their webpage, you will see that you can also reach them via their email address or you can call them personally.
Whether you're dealing with the information on the site or contacting someone directly, you should be able to easily access anything you need to know and get set up quickly.
What Kinds Of Cyber Attacks Does Blink Cover?
The Blink policy includes seven different cyber coverages although not all coverages will be available in all states. These include the following.
Cyber Extortion: This can happen when you're hacked and then extorted for money in exchange for your personal info or access to your accounts.
Cyber Financial Fraud: This deals with money being stolen directly from your bank account, credit cards, taxes, or any other online accounts that could be vulnerable to theft or fraud.
Deceptive Transfer Fraud: This involves fake invoices that get you to give information to a malicious third party.
Cyber Breach of Privacy: This refers to damages that can occur when private or false information is leaked without your consent.
Cyberbullying: The insurance will cover psychiatric or medical costs associated with being harassed or bullied online as well as costs associated with tutoring or relocation.
Cyber Disruption: When your home automation system is hacked and you need to find a temporary place to stay while these services are restored.
Identity Theft: This is essentially someone using your identity to access your information, money, or other sensitive accounts.
Blink points out that these explanations are rather broad, but they give you a good idea of how wide their coverage is. You will be able to access more detailed information on what is and is not covered when signing up for a quote.
What Is The Max Coverage For Blink Insurance?
As we touched on earlier, the maximum level of coverage that Blink offers is with their The Works layer, offering up to $100,000 in coverage.
How Do You Report A Claim?
You have a few ways to report a claim if you need to, and Blink aims to respond to claims as quickly as possible. Once they have responded, you will work with a representative to get the process going.
Claims can be filed here once you are signed up and have set up a profile.
Pros And Cons Of Blink Cyber Insurance
Blink Insurance Pros
As we have seen throughout this overview, Blink cyber insurance offers a wide range of insurance for many kinds of cyber attacks.
Not only this, but they also have a user-friendly interface that is easy to navigate and transparent with what is offered.
It's also great that you have so much control over what you sign up for, so you don't have to worry about paying for something you don't need.
Their pricing is also rather competitive.
Blink Insurance Cons
There aren't many downsides to this service.
While their policy covers a variety of risks, there are some things that are not covered. These include certain business activities and anything involving digital currencies (unless digital currencies are used as payment for cyber extortion).
However, the types of activities not covered by the insurance seem reasonable.
Another downside is that Blink doesn't cover significantly large losses, as their highest tier covers $100,000. However, this rate of coverage should be adequate for most personal cyber security needs.
Final Thoughts: Blink Cyber Insurance Review
In conclusion, Blink cyber insurance is an excellent service that covers an ever-evolving set of threats. There are so many ways we can be attacked and compromised online, so the more protection you have the better.
Consumers should consider Blink Cyber insurance a viable option to address their online risks, especially for those who use the Internet daily for multiple facets of their life, including work.
This document is advisory in nature and is offered for informational purposes only as a resource to be used together with your professional insurance advisors in maintaining a loss prevention program. The information contained in this document is not intended as a substitute for legal, technical, or other professional advice. If you choose to click on a link provided on the Batten website to buy insurance, Batten may receive compensation relating to product visibility. Batten does not receive compensation or commission from the sale of insurance.
ABOUT BLINK:  BlinkSM by Chubb® is the marketing name used to refer to subsidiaries of Chubb Limited providing insurance and related services described on this website. For a list of these subsidiaries, please visit our website at www.chubb.com. Property and Casualty products are underwritten by ACE American Insurance Company and its U.S. based underwriting affiliates. Accident, Health, Disability and Life insurance products are underwritten by Combined Insurance Company of America (Chicago, IL) in all states except New York. In New York, these products are underwritten by Combined Life Insurance Company of New York (Latham, NY). Combined Insurance Company of America is not licensed and does not solicit business in New York. Coverages contain exclusions and limitations and may not be available in all states. This communication contains product summaries only. Coverage is subject to the language of the policies as actually issued. The following products described on this website are offered through Chubb Insurance Solutions Agency Inc. (California license no. 0D12110): Blink Cyber