Whether you are heading home for the holidays or getting away from it all, travel during the holiday season is fraught with stress. However, one thing that often gets lost in the shuffle is practicing basic digital security measures. In fact, public Wi-Fi networks are prime targets for cybercriminals looking to take advantage of unsuspecting travelers. Airports, coffee shops, and bus stations could all have lingering cyber threats.


The best thing that you can do to minimize your risk of having your identity stolen, your accounts hacked, or your information stolen is to prepare your digital security tool bag BEFORE you travel. Then, when it's time to pack up the family, you won't have to think twice about using your phone during the trip.
We've assembled the top three digital security tools that will keep you and your family safe this holiday season and into the New Year so that you can have 365-day digital protection all year long.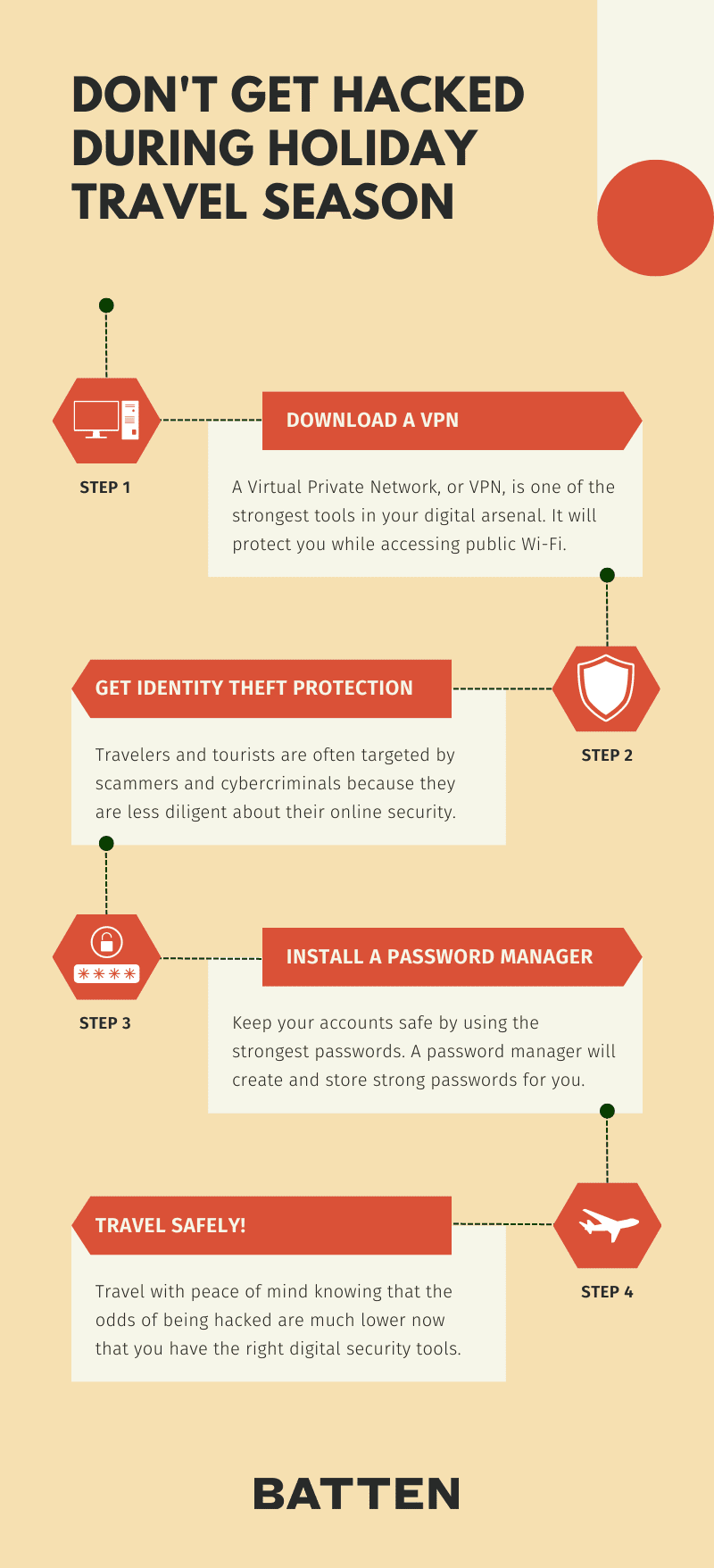 Let's dive right into the three main types of digital security our experts recommend a VPN, Identity Theft Protection, and a Password Manager.
VPN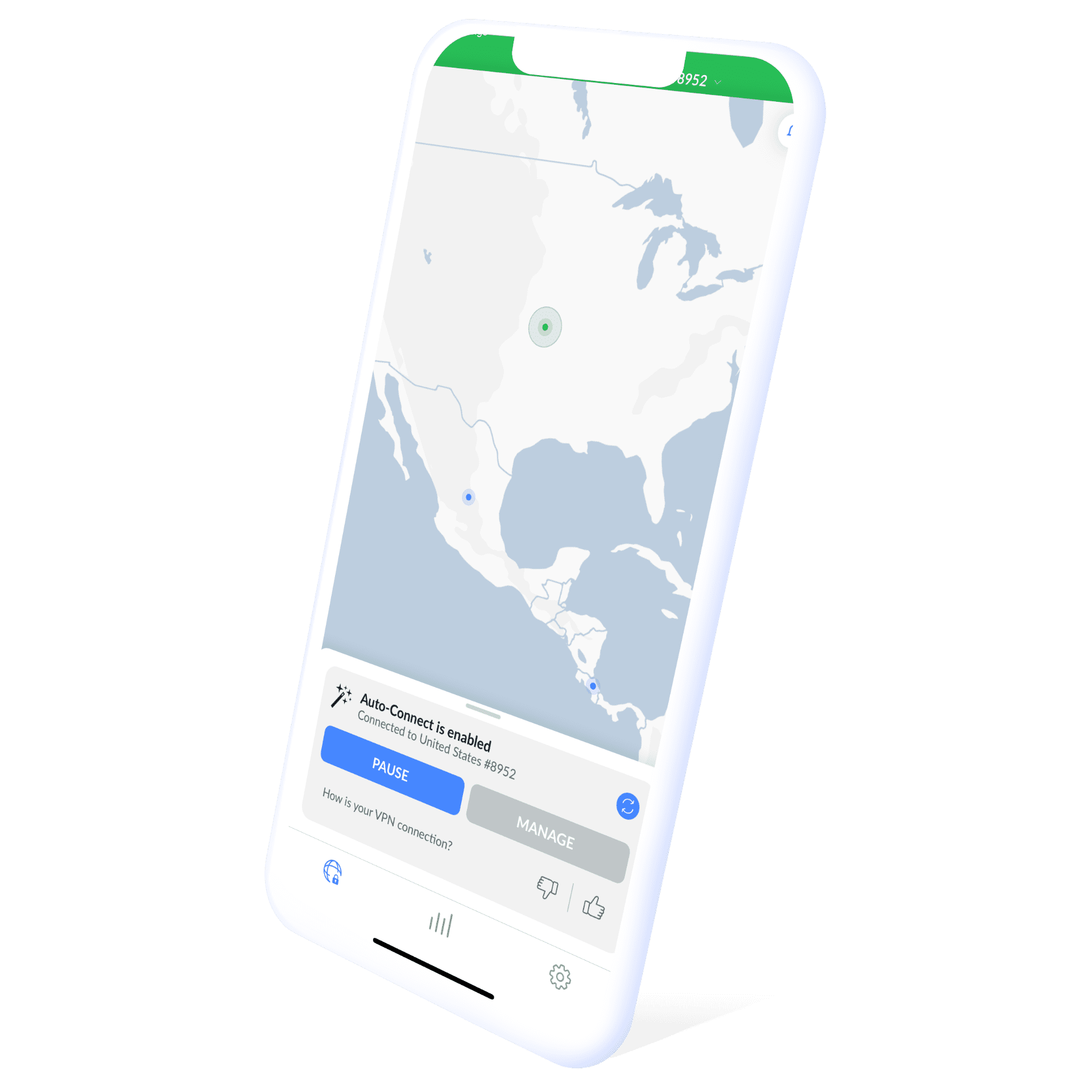 Protect hackers from accessing your private information on public Wi-Fi networks by using one of the best VPNs available, NordVPN. If you aren't sure what a VPN does or how it keeps you safe online, click here to read our full VPN explanatory article with additional recommendations.
Identity Theft Protection
Identity Guard - Total Plan
Identity theft is one of the fastest-growing cybercrimes. In fact, the growth of this particular type of digital theft skyrocketed during the pandemic, when people were working from home, away from the digital security of the office. Identity Guard provides 24/7 surveillance of your financial accounts and social security number so you'll be alerted as soon as anything suspicious happens. With the Total Plan, you can have each family member's information monitored.
Password Manager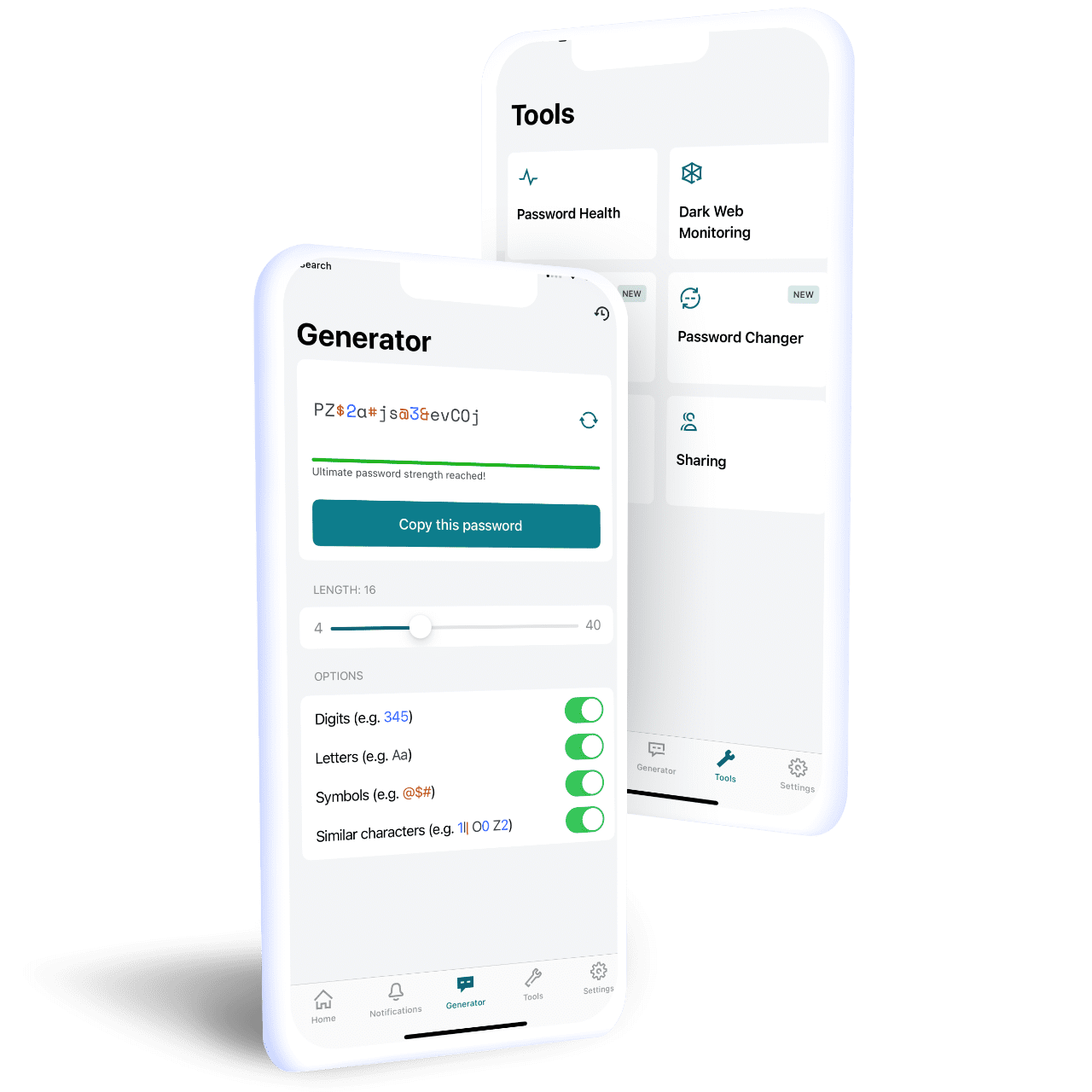 Dashlane: Password Manager
A password manager may not be a sexy cyber tool, but it's incredibly practical and effective in its usage. When you use a password manager to create and store strong, complex passwords, you've done one of the most effective moves possible in securing your online accounts. Whether it's social media or a financial institution, keep your personal information safe with Dashlane's user-friendly password manager toolkit.
Enjoy the Holidays Safely Online
Head into the holidays with peace of mind knowing that with these three digital security tools, you have shored up your security against hacking threats. Because no one wants to have to deal with hacked accounts, identity theft, or stolen funds during the already stressful holiday season.
Looking for more ways to stay safe online throughout the whole year? Read through our cybersecurity resource article archive to educate yourself. Then head over to the Cybersecurity collection to buy your digital security tools BEFORE something happens.