Shopping is easier than it's ever been thanks to a wealth of online shopping options, apps, and frictionless payment integrations. According to Fortunly, more than 60 percent of US consumers prefer to buy their holiday gifts online, so statistically, you are probably in that 60 percent!
With free and usually fast shipping, plus the option of browsing in your pajamas, getting your holiday shopping done online and gifts delivered to your door makes the act of gift-giving seamless and easy. I know that. And you know that. Unfortunately. Thieves know that too. 
The holidays are a peak time for online shopping and a peak time for package theft from porch pirates. A porch pirate is a person who steals packages right off the porch, often before the recipient even knows the package has arrived. The stats tell us everything we need to know. If you aren't one of 43 percent of Americans who have had a package stolen, you probably know someone who has since 61 percent of Americans say they know someone whose packages have been stolen. 
Stay one step ahead of package theft this holiday season with these strategies from Batten. 
How to Prevent Package Theft This Holiday Season
There are a number of actions you and your family can take this holiday season to prevent package theft, including leveraging package lockers, installing a video doorbell, requiring a signature, package rerouting, and scheduling your deliveries. Let's take a look at each of these options. 
Package Lockers Keep Your Purchases Secure Giving You Peace of Mind
A porch pirate can't snatch a package off your porch if the package hasn't had a chance to sit on your porch in the first place. Enter the package locker. 
A package locker is a container for your parcels that will keep them locked away until you're ready to pick them up. You have probably seen package lockers before, even if you didn't have a name for them. They are traditionally used in the common spaces of apartment complexes or office reception areas to keep packages safe, these areas are highly trafficked. 
However, houses with porches don't usually have a package locker for each house. No need to worry, package lockers are still an option for you. Some merchants allow you to ship your items to a nearby package locker location, the most common being Amazon's Hub Lockers. When your package arrives, you are provided with a unique code via text message or email that you can use to retrieve your package. Note that you do have to be set up in the package locker's system to use them and receive notifications.
Don't give porch pirates another thought. Send your packages to a secure package locker to guarantee their safety. This might be especially useful if you live in a major city or an older, smaller apartment complex that doesn't have a secure mailroom. 
Don't Ever Miss a Thing With a Video Doorbell
In 2021, the virtues of video doorbells are well known. When you install a video doorbell, you always know who is at your door whether you invited them or not.
Over 20 million homes in the U.S. are equipped with a video doorbell. They become more and more commonplace every year, and therefore more recognizable to thieves. The University of Carolina's Criminal Justice Department studied the decision-making process of burglars. It found that around 60 percent of burglars surveyed said that seeing an alarm would deter them from targeting that house, as many video doorbells on the market have recording capabilities to catch them in the act.
Video doorbells make it so you can keep a close eye on who is at (or close to) your door even when you are away. Often, you can set up notifications on the app that comes with your video doorbell so you can get notified of any activity or motion that your doorbell picks up. If you are home, this makes it easier to know the moment your package gets delivered so you can quickly retrieve them. 
Simply installing a video doorbell will help protect your packages from holiday package theft and keep your holidays running smoothly by giving you peace of mind. Want a video doorbell, but not sure where to start? Check out Batten's home security marketplace for some of the best video doorbells available and the comparison of our personal favorites, Eufy and Arlo.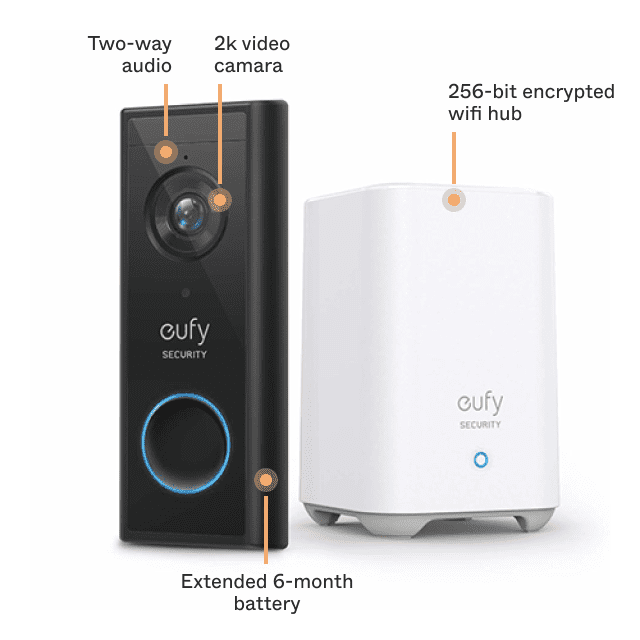 Eufy: Wireless 2k Video Doorbell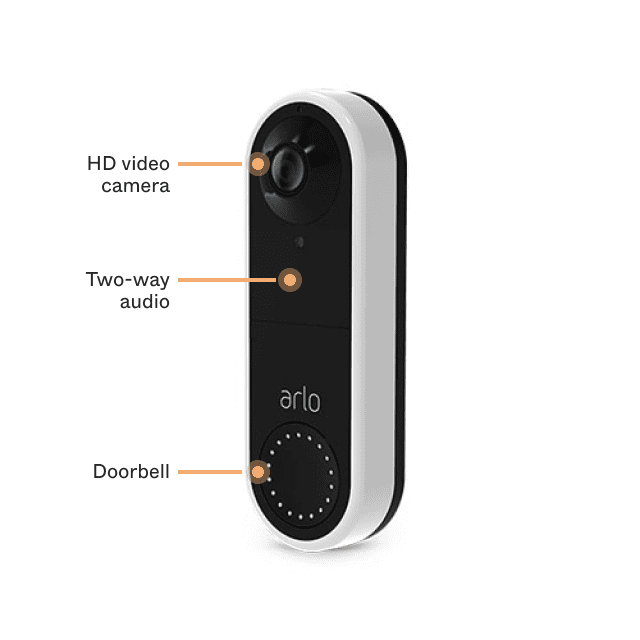 Arlo: Wireless HD Video Doorbell
Leave Your Mark By Requiring a Signature
These days, many people receive multiple packages a week if not multiple packages a day. Most of those packages are unceremoniously dumped on the porch, perfect for package theft, without notifying you that they've been delivered 
There's a way to stop your packages from waiting to be stolen off your doormat. When you get to the shipping part of your online shopping experience, designate a required signature. Instead of tossing your packages like the morning newspaper, the delivery person will be forced to knock on your door and deliver the package straight into your hand so you know it made it to you safely. 
This method does come with a major disadvantage, namely that someone has to be home to receive the package. If your delivery person catches your house empty, your package may be rescheduled or available for pick up at a location designated by the delivery company. And, in some instances, carriers will claim they got a signature from you when that might not be the case. 
Insure Your Package So You Don't Leave Anything to Chance
It's easy to take our entire supply chain infrastructure for granted. You find something you like online, you add your credit card information, and poof! The object arrives a few days later. While packages arriving as expected happen more often than not, more than 1.7 million packages disappear in the US every day. 
Mitigate the pain of losing a package by purchasing insurance for your package. All major mail carriers offer free insurance coverage up to a certain amount, usually up to one hundred dollars, but the declared value of a package can raise the coverage. 
To insure your package and thwart holiday package theft, you will need to get in contact with the delivery company directly. USPS, FedEx, and UPS all offer varying insurance options, but you can call other companies to learn about their policies as well. 
Reroute or Reschedule Your Deliveries to Keep Thieves on Their Toes
Holiday package theft is a crime of opportunity, often because you're not home or notified that your package made it to your doorstep. To avoid this, you can make sure that someone is always home to grab packages as soon as they are delivered by rerouting or rescheduling their delivery. 
There is often a fee associated with rerouting or rescheduling a delivery, usually depending on how far in the process your package is. You can hold the package for a later delivery date or pick it up at the post office instead of having it left at your address. 
The key to rerouting or rescheduling delivery is to contact the delivery service directly. Make sure you keep track of all the routing numbers and shipping services you are using this holiday season so you know when your packages are coming!
Prevent Package Theft with Strategies from Batten
Global supply chain issues have us all in a chokehold this holiday season. Between high-demand items like gaming consoles and jewelry where the supply is lower than usual, and the estimated 900 million packages that are in circulation between Thanksgiving Day and New Year's, there's a chance your holiday gifts will be delayed. 
Getting your package delivered right the first time is your best bet for a smooth holiday season. With all the factors, one chance might be all you get. Don't take chances on a porch pirate thwarting your holiday plans at the eleventh hour! Use our strategies to prevent package theft. 
Protect your packages, and protect yourself online by shopping for cybersecurity solutions on the Batten Marketplace this holiday season.