As many of us know, Texas faced a devastating storm in February 2021. Roads, bridges, and businesses were closed and millions were left without electricity during some of the coldest temperatures on record. Even worse, many residents were completely unprepared for such an event and suffered because of this. Beyond the loss of electricity, the storm caused a slew of other unexpected safety hazards for residents to frantically cope with. So, we wanted to share three takeaways for disaster preparedness that we learned from the Texas power outages that will enable you for any unexpected disasters, as we are coming up on another season with extreme weather conditions that many of us will face. 
Let's start with a few of the basics. 
What Caused the Texas Power Outage? 
The majority of Texas is on its own grid separate from the rest of the United States. Power outages are an issue that occurs when electricity in a power grid becomes unavailable. These outages can have many causes, but they all affect entire neighborhoods and regions, not just an individual home. 
The sudden loss of power can be due to a number of factors including power surges, hardware failure, targeted cyber attacks, or a large storm. In this case, it was the winter storm that came through Texas.  
Who Was at Risk During the Power Outage? 
Many people were at risk when the Texas power grid went down. The winter storm put stress on all residents but especially those who use medical equipment such as oxygen tanks or pacemakers, or those who had medicines that required refrigeration. Most medical devices required electricity to work properly and could be damaged during a power surge if not protected by a battery backup.  
In addition, more vulnerable demographics such as the elderly, or young children and infants were more likely to struggle in freezing temperatures since their bodies are more sensitive to temperature changes.  
Prepare today for peace of mind tomorrow.
Get occasional tips about keeping your family and home safe — delivered to your inbox.
Disaster Preparedness Lessons We Learned 
The Importance of Self-Reliance 
During this frigid power outage, residents were left to figure things out on their own. No one came to the rescue or drove to get help due to road closures. People struggled to stay warm, cook meals, and access clean water. 
Hence, the importance of being self-reliant. It was up to each individual to prepare their households with essential items needed to weather an extended power outage. This included a backup generator, tools to cook, water, a heat source, and lighting.  
As a result, the first items we recommended updating your home with are:  
Uncharted: Pro Survival Bag
Generac 8000 Watt Generator
Gowithwind: 5 Gallon Water Container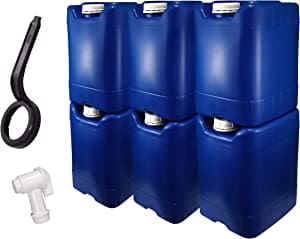 30 Gallon Emergency Water Storage
Even up to six months after the storm, many households were still waiting to get their pipes fixed. Having water storage in your home is the easiest and most affordable way to provide water to the members of your household while you wait for fully-functioning pipes. 
Disaster Preparedness Planning is Essential  
There is no time like the present to look ahead and prepare for next winter. With a bit of careful planning, it's much easier to navigate unpredictable events such as the failure of the Texas power grid.  
We recommend that your household plans for the following as part of your disaster preparedness planning: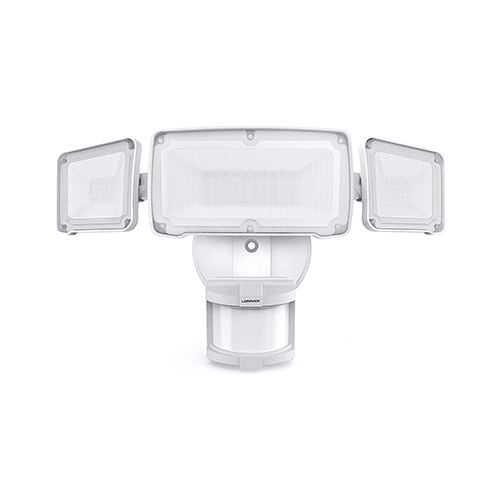 LEDPOWER: Motion Security Lights
Generac 8000 Watt Generator
Prepare for the Unexpected 
The last lesson learned from the Texas power outages is to always prepare for the unexpected. Family is a top priority for many of us and we do everything in our power to educate and prepare our households to make everyone feel safe in the event of a disaster.  
Now is a good time to look at all of the potential disasters that you can anticipate based on where you live, evaluate each scenario, and compare it to your supply list. Preparing for the unexpected means that we continue to educate ourselves so we can understand what preventative measures we need to take to protect our families.  
Although many of us were in disbelief that something like this could happen, basic disaster preparedness made all the difference. And it's given us the gift of reflection, allowing us to make plans for all the seasons and continue to prepare our households and keep our families safe.  
Don't know where to start when it comes to disaster readiness? Shop our Marketplace for our recommendations.