The holidays can be a perfect storm for disaster. Between Christmas tree fires, new or infrequently used cooking equipment, candle fires, and an excessive amount of holiday lights, the risk of fire from flammable decorations skyrockets. You don't want to end up on the news because you tried to burn your Christmas tree after the holidays.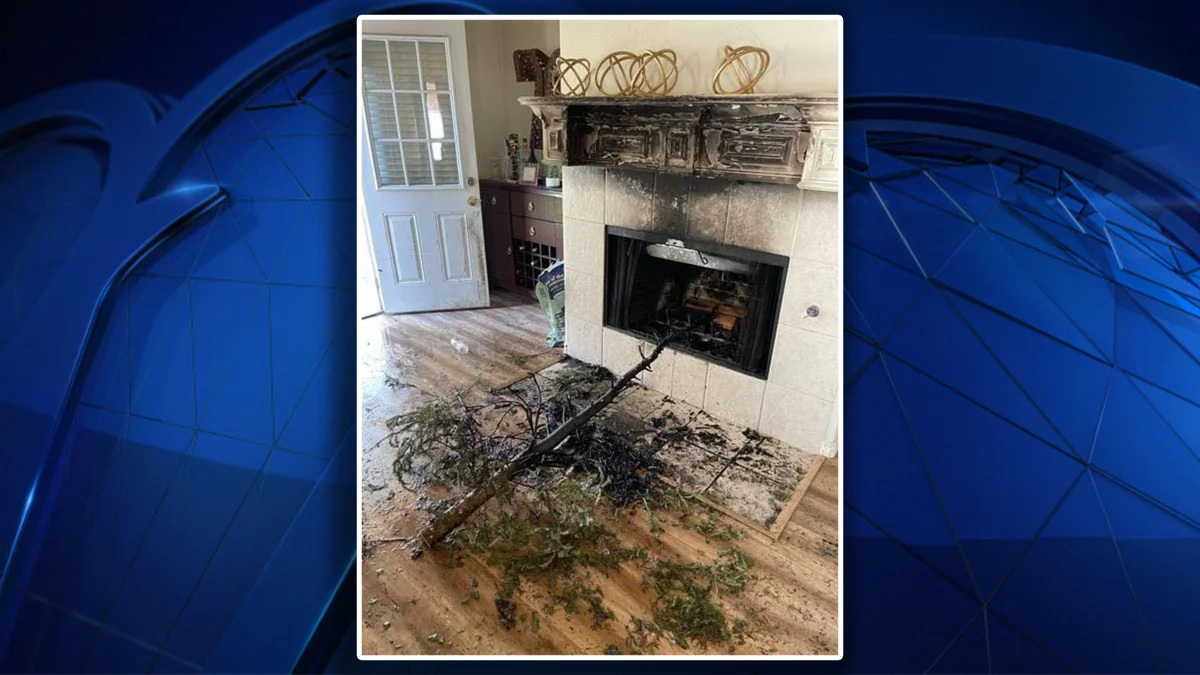 Luckily, with common sense, prevention measures, and preparation against disaster, you and your friends and family can celebrate the winter holidays safely while still having fun. Follow this expert advice to keep your home and family safe during the most joyful time of year.
Watch Out For Cooking Fires
While the urban legends about deep-fried turkey fryers can be blown out of proportion, the danger involved is not. If there's any water or ice on your turkey when you put it into the deep fryer, there is potential for explosions involving burning hot oil which can quickly start home fires.
The safest choice is to roast a turkey instead of deep frying it. However, if you're set on deep frying, follow these expert tips from the pros at BBQGuys.com to stay safe:
Never leave the fryer unattended while in use
Keep children and pets at a safe distance
Locate your fryer on level ground at least 10 feet away from anything flammable
Fully thaw and pat dry your turkey before fryingDon't overfill the fryer with oil
Maintain proper oil temperature
Wear protective clothing and eye protection
If anything, remember these three rules: use the fryer safely, don't mix oil and water, and keep your protective equipment on you at all times.
First Alert: 4 Fire Extinguishers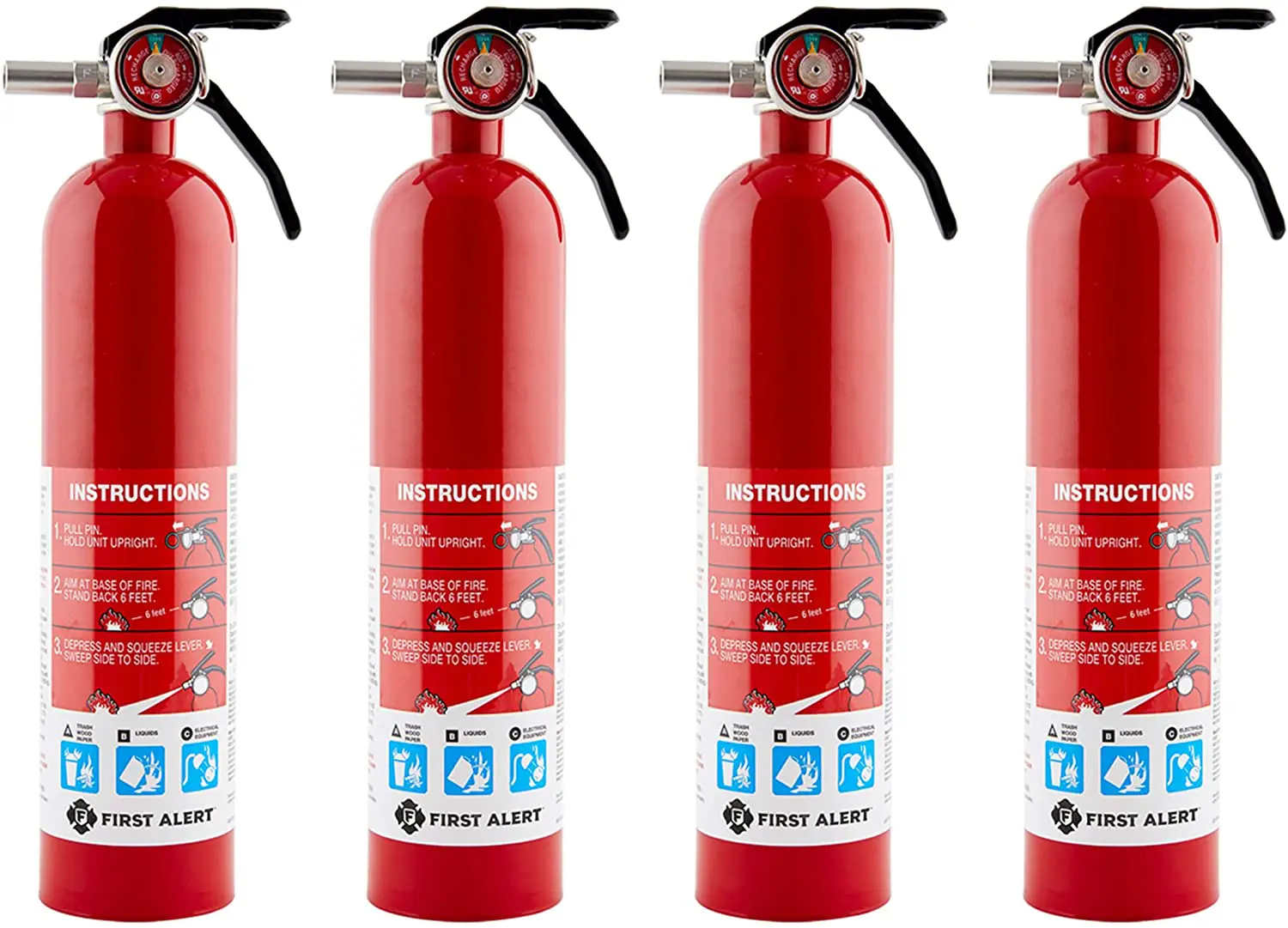 First Alert: 4 Fire Extinguishers
Provide Space for Your Space Heaters
Having a consistent heat source when it gets chilly outside is a necessity. Using space heaters in offices, garages, or bedrooms to conserve energy (instead of heating the whole house) may seem like a good idea. However, heating equipment like that inherently comes with fire danger. According to the NFPA (National Fire Protection Association), "Heating is the second leading cause of home fires and home fire injuries, and the third leading cause of home fire deaths." (source)
How can you use space heaters safely? "Half of the home heating fire deaths were caused by having heating equipment too close to things that can burn, such as upholstered furniture, clothing mattresses or bedding." By giving your heating equipment enough room between the heating elements and other objects that could be flammable, you should be able to prevent your space heater from causing a fire.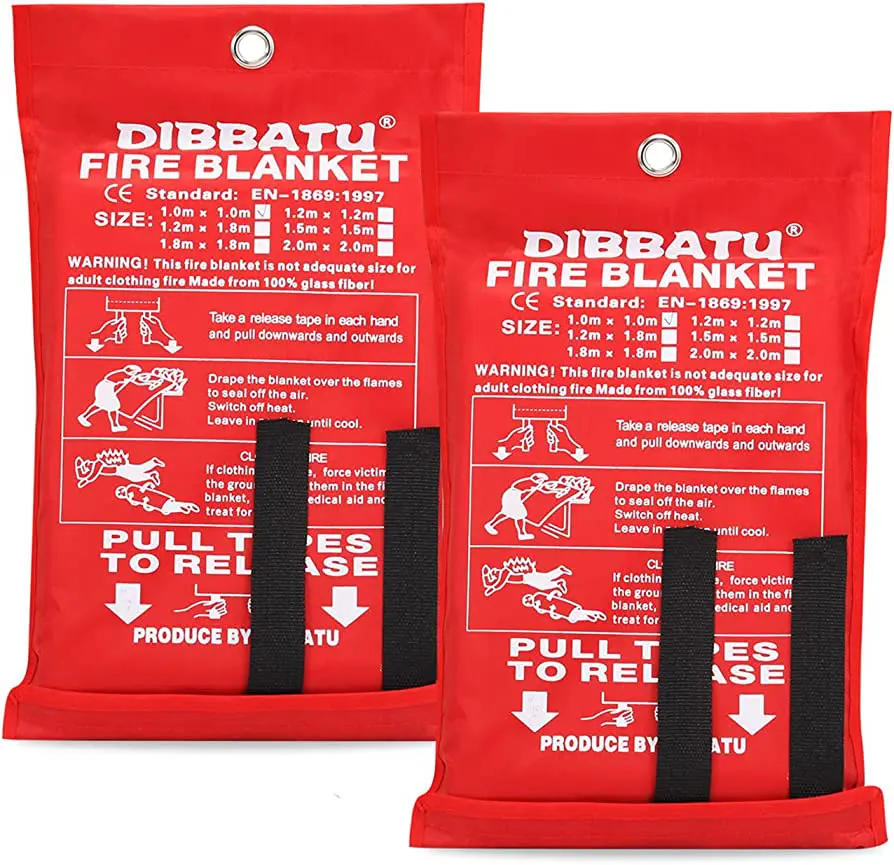 Be Cautious with Candles
Soft, ambient candlelight is a fantastic way to beat back the winter blues. However, lit candles any time of the year are a fire hazard. But it can be especially prudent to stay vigilant during the winter months when Christmas trees, decorative lights, and other flammable decorations are all waiting for a candle flame to start a full-blown fire.
While most of us know not to leave the house with a candle still burning, there are additional preventative steps that we can take to prevent home fire emergencies:
A study by the U.S. Consumer Product Safety Commission suggests that 85 percent of candle fires could be avoided if consumers followed three basic safety rules: Never leave a burning candle unattended. Never burn a candle on or near anything that might catch fire. Keep candles out of the reach of children and pets. (source)
Most fires started by candles come from accidents involving flammable materials placed nearby or children and pets. By being aware of what is around an open flame, you can avoid an accidental fire.
The safest way to use a candle? Purchase battery-powered ones instead!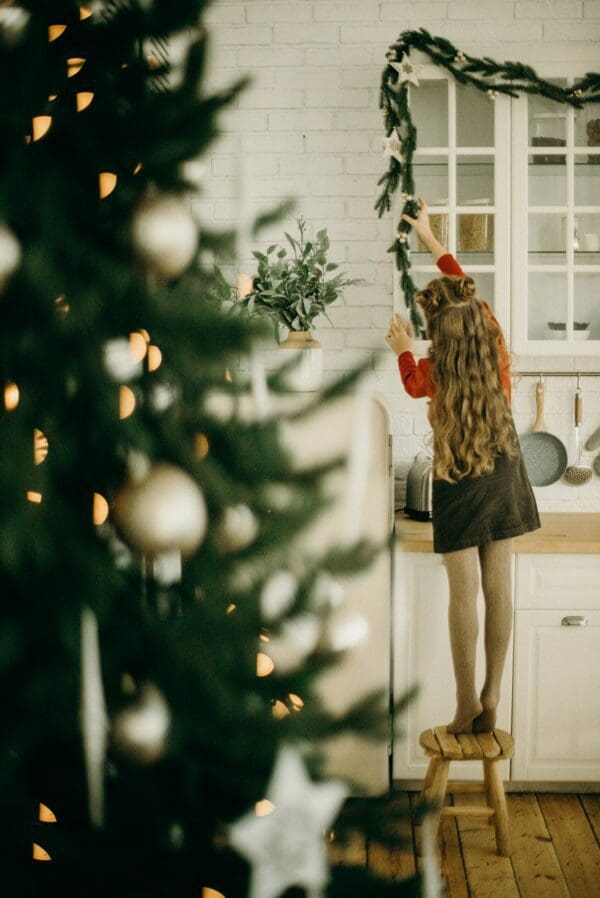 Scrutinize Interior Decorations
So far, you've probably noticed a trend through all of this advice: avoid flammable decorations. But what exactly does that mean? Can you not safely decorate for the holidays at all?
When it comes to safe decorations, choosing materials that aren't as flammable and giving everything enough space away from fires, electrical wires, and candles can prevent many accidents from happening.
What are the most commonly flammable indoor decorations?
Non-LED fairy lights
Tinsel
Dry Christmas trees
Open flame candles
These are the top most flammable decorations, so don't think that everything else won't burn if exposed to heat or fire. Use your best judgment when decorating to avoid any mishaps.
Deadly Christmas Tree Fire
No one wants home Christmas tree fires for the holidays. "Between 2015-2019, U.S. fire departments responded to an average of 160 home fires that started with Christmas trees per year. These fires caused an average of two deaths, 12 injuries, and $10 million in direct property damage annually." (source) While that number is much lower than the annual average number of car accidents, for example, Christmas tree fires are a disaster that can always be avoided.
Here are expert-approved tips for keeping your Christmas tree in tip-top shape for the season without becoming a hazard:
Choose a living tree over an artificial tree
Keep three feet between your tree and heating equipment, fireplaces, etc.
Water your tree stand daily
Don't use string lights with broken bulbs or wires
Turn off Christmas lights at night and when leaving the house
As tempting as it is to leave your Christmas tree and lights up after the New Year, it's best to donate your tree to a local recycling program and take the decorations down. Not only will it help them last longer, but you'll be avoiding the potential pitfalls of fire hazards around the home.
BLOKKD: Fireproof Document Bag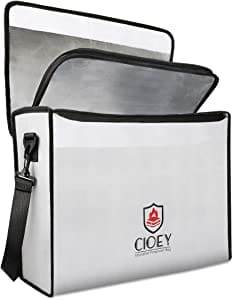 CIOEY: Fireproof Document Bag
Holiday Fire Safety Can Avert a Disaster
Preparation and prevention are the two key components of avoiding common holiday fire mishaps during the most wonderful time of the year. As you decorate and celebrate the end of the year, prepare for the worst by investing in the tools you need to stop an emergency before it happens.
Looking for more ways to stay safe all year round? Head over to our Resources page with helpful tips and tricks from the experts to improve your home security 365 days a year.
Prepare today for peace of mind tomorrow.
Get occasional tips about keeping your family and home safe — delivered to your inbox.