1Password: Password Manager
$36.00 / yearly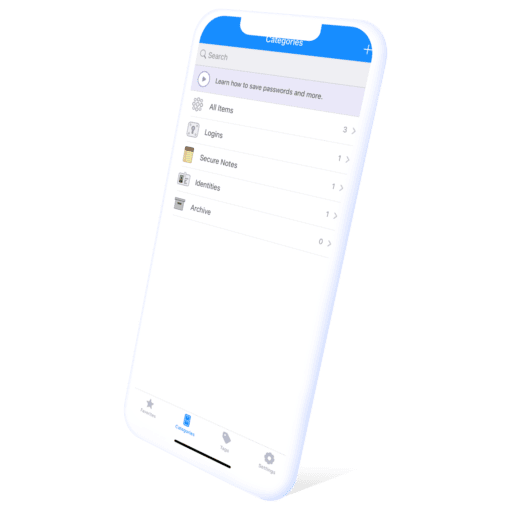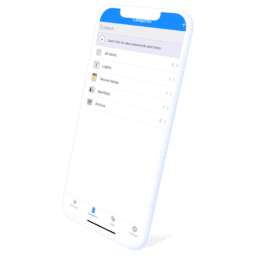 Most Affordable
Why We Recommend It
Easily sync multiple devices and enjoy single-click secure login capabilities
Get set up and running within 5 minutes
'Watchtower' for each of your vaults that analyzes the overall strength of your passwords
BEST FOR
Those looking for a pure password manager with a few extra capabilities
Anyone looking for a free trial - 14 day free trial for all subscription tiers
Learn More
Additional Details:
Practice smart online security by generating strong, unique passwords for all of your online accounts
Personal vaults for all family members under a single subscription
Use on as many devices as you own
Securely store credit and debit cards, online banking information and more that you can fill them in from any device
"1 password is easy to use, has loads of unique features and the price point won't break the bank. It's is an excellent choice for both personal use and small businesses who want to ensure their team members can securely access sensitive information."

Blink℠ by Chubb®
$5.28 / monthly
WHAT WE LIKE ABOUT IT
A true comprehensive stand-alone Cyber insurance solution for consumers
Plans start as low as $5.28 a month for $10,000 of coverage
24/7 cyber

specialist 

support for identity theft and cyber extortion
Easy and effortless customer

experience 
BEST FOR
Covering your whole household with one plan
Anyone looking for a stand-alone cyber insurance policy covering modern digital threats
Learn More
Additional Details:
Flexible policies that cover you and up to five households that you share digital accounts with

Coverage limits from $10,000 upto to $100,000
Blink Cyber Policy Covers:
Cyber extortion
Cyber financial fraud
Deceptive transfer fraud
Cyber breach of privacy
Cyber bullying*
Cyber disruption
Identity theft
Electronic data restoration
Electronic device replacement
Whether or to what extent a particular loss is covered depends on the facts and circumstances of the loss, the terms and conditions of the policy as issued and applicable law.
*All coverages may not be available in all states.
Blink by Chubb is the marketing name used to refer to insurance carrier subsidiaries of Chubb Limited. For a list of the subsidiaries, please visit our website at www.chubb.com . Insurance provided by Executive Risk Indemnity, Inc.
If you choose to click on the link provided to buy insurance, Batten may receive compensation relating to product visibility. Batten is not a licensed insurance agent and does not receive compensation or commission from the sale of insurance. For questions related to whether this insurance is right for you, please contact Blink by Chubb.