Aura
$9.00 / monthly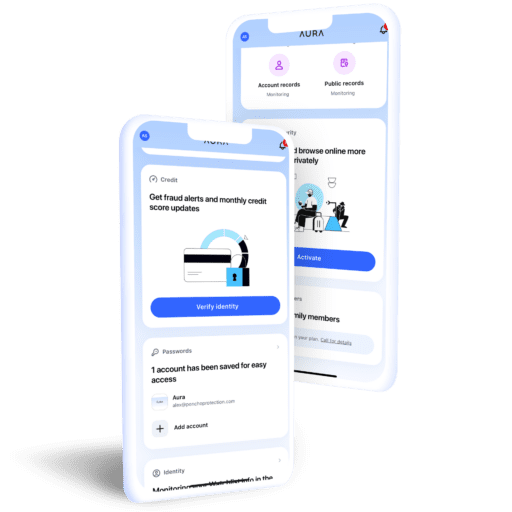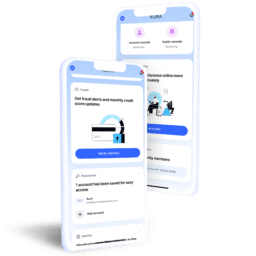 Receive up to 40% off through Batten link
Why We Recommend It
Monitor your digital hygiene, alert you to threats, help you recover lost assets and provide identity theft insurance for eligible losses
An intuitive UI makes signing up and accessing your home dashboard very straightforward
Use a password manager, VPN, ID protection and antivirus all in one subscription
BEST FOR
Anyone who is comfortably using standard software tools and browser extensions
Anyone looking for a tool without term limits, you can try Aura risk-free monthly
Learn More
Additional Details:
Proactively monitors your registered financial, credit, and personal information to alert you of any exposures
Integrates to your internet browser of choice
Up to $1M identity theft insurance
24/7 U.S. Based Customer Support
Up to 250X Faster Fraud Alerts than Competitors
"Aura's offerings to the consumer could change much of the way consumers view security on the internet and the way we do security on the internet in unique ways."

Blink℠ by Chubb®
$5.28 / monthly
WHAT WE LIKE ABOUT IT
A true comprehensive stand-alone Cyber insurance solution for consumers
Plans start as low as $5.28 a month for $10,000 of coverage
24/7 cyber

specialist 

support for identity theft and cyber extortion
Easy and effortless customer

experience 
BEST FOR
Covering your whole household with one plan
Anyone looking for a stand-alone cyber insurance policy covering modern digital threats
Learn More
Additional Details:
Flexible policies that cover you and up to five households that you share digital accounts with

Coverage limits from $10,000 upto to $100,000
Blink Cyber Policy Covers:
Cyber extortion
Cyber financial fraud
Deceptive transfer fraud
Cyber breach of privacy
Cyber bullying*
Cyber disruption
Identity theft
Electronic data restoration
Electronic device replacement
Whether or to what extent a particular loss is covered depends on the facts and circumstances of the loss, the terms and conditions of the policy as issued and applicable law.
*All coverages may not be available in all states.
Blink by Chubb is the marketing name used to refer to insurance carrier subsidiaries of Chubb Limited. For a list of the subsidiaries, please visit our website at www.chubb.com . Insurance provided by Executive Risk Indemnity, Inc.
If you choose to click on the link provided to buy insurance, Batten may receive compensation relating to product visibility. Batten is not a licensed insurance agent and does not receive compensation or commission from the sale of insurance. For questions related to whether this insurance is right for you, please contact Blink by Chubb.