Welcome to Batten's Batten Down Dialogues podcast, where we cover a wide range of informative and eye-opening security topics, stories, and insights that will make you rethink your state of security. 

This episode's guest is Scott Hillman, current Product Marketing Manager at Domo & former Senior Measurement Consultant at Pandora. 
This week's episode starts with discussing the collection and value of user data in the music streaming industry.
Then, we pivot to chatting about Scott's opinion of this own data and the cybersecurity practices he follows. 
We finish with some tech gossip and what Scott thinks is happening in Jack Dorsey's beard. 
Your data is out there, and there's nothing you can do about it, whether you like it or not, and because your information is out there, people can use it against you. —Scott Hillman.
Our Take
In an era where we produce more data than we know what to do with, we often don't know where that data ends up and who it ends up with. Anymore, it's so easy for anyone to take your data and maliciously use it, leading to unwanted hackers and data breaches.
We often forget to check in with our cybersecurity. Some of us have used a "set it and forget it" mentality, where we set our preferences and never look at them again. Others of us are constantly keeping tabs on our internet accounts, whether it's routinely changing our passwords, changing cybersecurity tools (like from a regular browser to a private browser), or adding new tools to our toolbelt.  
So, take some time to re-evaluate aspects of your cybersecurity, such as doing some password hygiene, checking your web browser settings, and seeing what systems you can set up to protect your data further. 
Prepare today for peace of mind tomorrow.
Get occasional tips about keeping your family and home safe — delivered to your inbox.
Our Tips 
Use a password manager.

We recommend

Dashlane

for password management. It requires a few dollars per month and a little bit of your time, but it can be the difference between data security and a data leak. 

Always turn on two-factor authentication when you have the chance.

Some services, like Google or social media accounts, allow you to add two-factor authentication to keep your online tabs the most secure. In other cases, downloading an app like Duo can give you another tool to keep your information safe.

Regularly check your cybersecurity settings.

Whether it's your passwords, browser settings, or general computer settings, do a sweep to ensure that the settings are where you want them to be and change them if they aren't.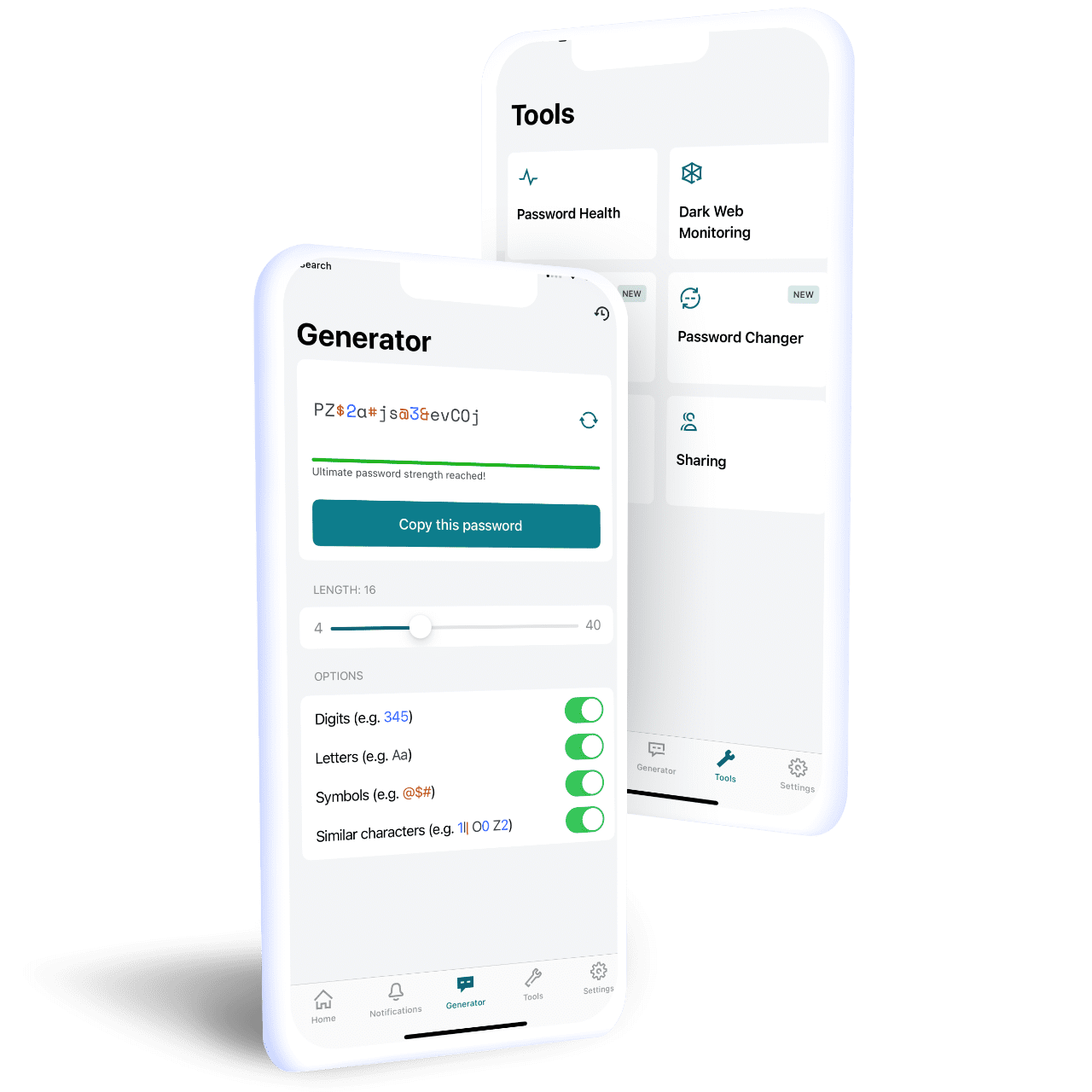 Dashlane: Family Password Manager
Check out the podcast on any of these platforms: