The internet is constantly growing, and with this growth come concerns about information access and internet security. That's where VPNs, or Virtual Private Networks, come into play. You may have heard this acronym floating around and you may be aware of some of the big hitters in the VPN space, but which one is right for you?

Our NordVPN vs FastestVPN overview will take a look at two popular VPN providers to see which one will suit you best. After comparing the features, specifications, and benefits each provides, we are sure you will be able to make an informed decision about which would be best for you.
FastestVPN vs NordVPN – Quick Summary
If you have even basic knowledge of VPN providers, chances are you may already know of NordVPN. They have achieved great name-brand recognition thanks to sponsorships with content creators across the web.
We have also compared NordVPN to VPN providers such as Surfshark in the past, and it consistently proves to be one of the best VPNs out there.
FastestVPN may not have the same recognition as NordVPN, but it is still a high-quality VPN service with many great features. As with any service, there will be benefits and drawbacks depending on your specific circumstances.
On the whole, NordVPN is probably the better of the two services, but they are surprisingly comparable, and FastestVPN could still be the better choice for some users.
The best way you can make an informed choice is by breaking down what each service has to offer in terms of raw specifications, which is what we will be doing throughout this review.
Is FastestVPN Better than NordVPN?
Advantages of FastestVPN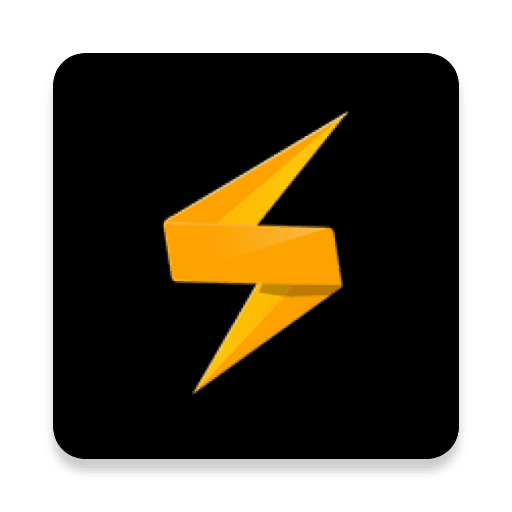 Sometimes it can be hard to pinpoint whether one service is technically better than another, but you can start by looking at what each one offers. First, we shall look at some of the advantages of FastestVPN.
We will go over each of these advantages in greater detail throughout this review, but to start with we can say that FastestVPN has some of the most competitive pricing in the market. This is especially true when compared directly to NordVPN's pricing.
Apart from its great budget pricing, FastestVPN also offers 2tb of cloud storage across its plans and has a 15-day money-back guarantee. This is in addition to more than adequate speeds and great security features.
That being said, FastestVPN has around 250 servers, which we will soon see is significantly less than what NordVPN offers.
Advantages of NordVPN
As we mentioned previously, FastestVPN is slightly more inexpensive than its competitor. We've all heard the saying 'you get what you pay for,' so what is the higher price getting you?
The benefits can be summed up in two words: reliability and speed. NordVPN boasts high speeds and excellent encryption, but it has a few other tricks up its sleeve.
For starters, NordVPN is accessible in around 60 countries as opposed to FastestVPN which has access to around 22. This offers not only more reliability but also a few more features and better performance.
NordVPN also has significantly more servers at over 5000, which helps speeds for various services. As we will see later, NordVPN has higher download speeds than FastestVPN.
FastestVPN does have a few features NordVPN lacks, but on the whole, NordVPN does earn its reputation as one of the best VPNs on the market.
FastestVPN Vs NordVPN- Pricing
One of the biggest advantages FastestVPN has over NordVPN is that it can potentially be much more cost-effective. FastestVPN also keeps things simpler with only 3 plans:
$10 for 1 month
$25 for 3 years and 3 months (0.66/month)
$40 for 5 years and 3 months (0.07/month)
It should be noted that these prices are the sale prices accurate at the time of writing. As you can see, the savings become quite dramatic the longer you sign up.
Additionally, FastestVPN offers the same features across all tiers, and these all include 2 TB cloud storage and a 15-day money-back guarantee.
NordVPN has many more payment options, and you have three tiers to choose from. These include Standard, Plus, and Complete. The features vary slightly for each tier, but we will cover that in more detail when we look at the features of each VPN later.
NordVPN is a bit pricier on the whole, but they also highly incentivize longer subscriptions.
Their plans for their various tiers are as follows:
Standard
Plus
Complete
Monthly Plan
$11.99/mo
$12.99/mo
$14.29/mo
1-Year Plan
(+3 free months)
$4.49/mo
$5.49/mo
$6.79/mo
2-Year Plan
(+3 free months)
$2.99/mo
$3.99/mo
$5.29/mo
As you can see, FastestVPN can be as inexpensive as $0.07 a month, whereas NordVPN's cheapest offering is $2.99 per month. That is quite a difference, but NordVPN does seem to earn the right to charge a bit more, as we shall soon see.
FastestVPN Vs NordVPN- Speed
When it comes to VPNs and what they're typically used for, speed is almost always an important factor. Many everyday people use VPNs for purposes like streaming content from other countries and downloads, and both require as much speed as possible.
As we mentioned earlier, NordVPN has an advantage over FastestVPN in terms of available servers. To recap, NordVPN has access to over 5000 servers as opposed to around 250 servers for FastestVPN.
Testing speeds of VPNs can depend on many factors, but a few third-party reviews show that NordVPN's increased server number has some notable benefits.
Vpnranks.com measured a top download speed of 93.57mbps for NordVPN. They also measured upload speeds of up to 89.52mbps.
On the other hand, security.org measured a top download speed of 37.55mbps for FastestVPN. Upload speeds reached 32.45mbps.
Ironically, FastestVPN offers the lowest speeds for both uploads and downloads by quite a large margin.
These kinds of tests can be anecdotal and depend on factors such as country and internet speeds, but you can generally expect much faster speeds from NordVPN.
FastestVPN Vs NordVPN- Security
Speed is all well and good, but what really matters are the security features that a VPN provides. Unlike the speed where NordVPN had a big headstart, the security features of each are quite competitive.
Both FastestVPN and NordVPN provide the kill switch feature. Basically, it means that if your connection to the server is lost for any reason, your connection will be terminated to protect your connection.
Both also offer excellent AES 256-Bit encryption, which NordVPN informs us is recommended by the National Security Agency for high-level security.
Both VPNs also offer their own form of double encryption for increased protection. So as we can see, the security features may differ slightly but it's fair to say that both VPNs offer comparable results in these regards.
FastestVPN Vs NordVPN- Devices
The days of keeping our internet activity limited to one device are over, as most people will use various devices to connect to their favorite sites and services. For that reason, it's important to know what devices each VPN supports along with how many can be used simultaneously.
Both FastestVPN and NordVPN can be used on many different devices such as personal computers, smartphones, and even gaming consoles such as the Xbox.
This is one area where FastestVPN does have a slight edge over NordVPN. FastestVPN can operate on up to 10 devices whereas NordVPN can operate on up to 6.
This isn't a dealbreaker, but it is worth keeping in mind if you use many different devices.
FastestVPN Vs NordVPN- Features
Throughout this comparison, we have covered a few of the features that each of these VPNs provides. As we have seen, in terms of features they are quite comparable.
Something worth keeping in mind is that, unlike FastestVPN, some of NordVPN's features are locked behind their higher subscription tiers. As detailed on their pricing page, neither the Plus nor Standard tier provides the 1 TB of storage that their Complete tier offers.
However, FastestVPN includes 2 TB of cloud storage as a default.
Additionally, the Standard tier also omits the cross-platform password manager which syncs all passwords across all platforms. It also does not include the data breach scanner, which detects if any of your information has appeared in a data breach.
These are certainly worth keeping in mind, but they are also features that casual users may not be too worried about.
Who is FastestVPN best for?
FastestVPN is a quality service that provides some great benefits and features. However, because of the lower speeds and fewer countries, it can access, it does suffer a bit compared to NordVPN.
With such competitive pricing, FastestVPN would probably be best for casual users who are on a budget. It would be more than adequate for people who wish to stream, download, and generally preserve their privacy while browsing.
Who is NordVPN best for?
While it may be a pricier option, NordVPN proves why it has the great reputation it has enjoyed for many years. Not only does it provide many fantastic features, but you can also expect great access and high download speeds.
NordVPN is a great service for both casual and advanced internet users. If speed, access, and security are your main concerns then NordVPN is certainly worth paying a bit more for.
Conclusion
This review pitted the famous NordVPN against the lesser-known FastestVPN. As we have seen, both are definitely highly recommended services that are surprisingly comparable in many areas.
Overall, we would have to say that NordVPN does prove a more robust option, but FastestVPN is still a fantastic choice if you're working with a budget and don't care too much about certain specifications.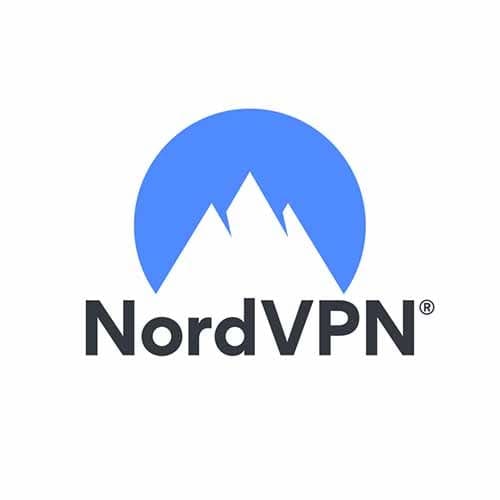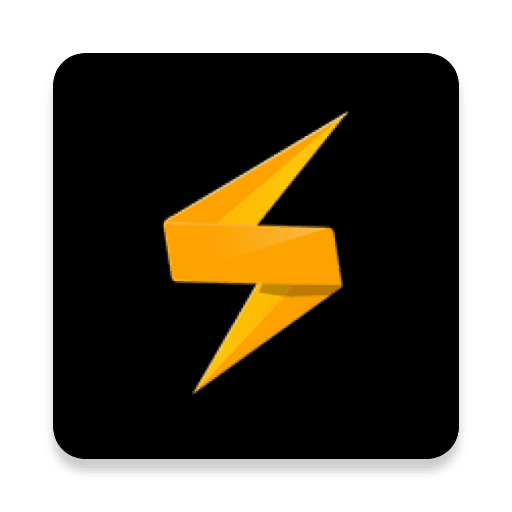 FAQs
Who owns FastestVPN?
-FastestVPN is owned by Fastest Technology Ltd. and is based in the Cayman Islands
Who owns NordVPN?
-NordVPN is owned by Nordsec Ltd. and is based in Panama.
Is FastestVPN legit?
-FastestVPN is certainly a legitimate service that has great security features.
Is FastestVPN safe?
-FastestVPN is definitely a safe option to use for many different needs.
Does FastestVPN work in China?
-FastestVPN does work in China if you connect manually with the OpenVPN client.
Is NordVPN free?
-NordVPN is not free, but it does have plenty of reasonable payment tiers and options to choose from.
Does NordVPN keep logs?
–NordVPN does not keep any logs of your activity online.